Models
At FIL Mobilier, we also create models out of solid wood. Models remain an attractive, tangible and tactile element allowing to measure and identify the impact of a real estate program, a renovation, an object or a spatial change.
We combine the use of innovative technologies and artisanal know-how to bring detailed and meticulous models to life.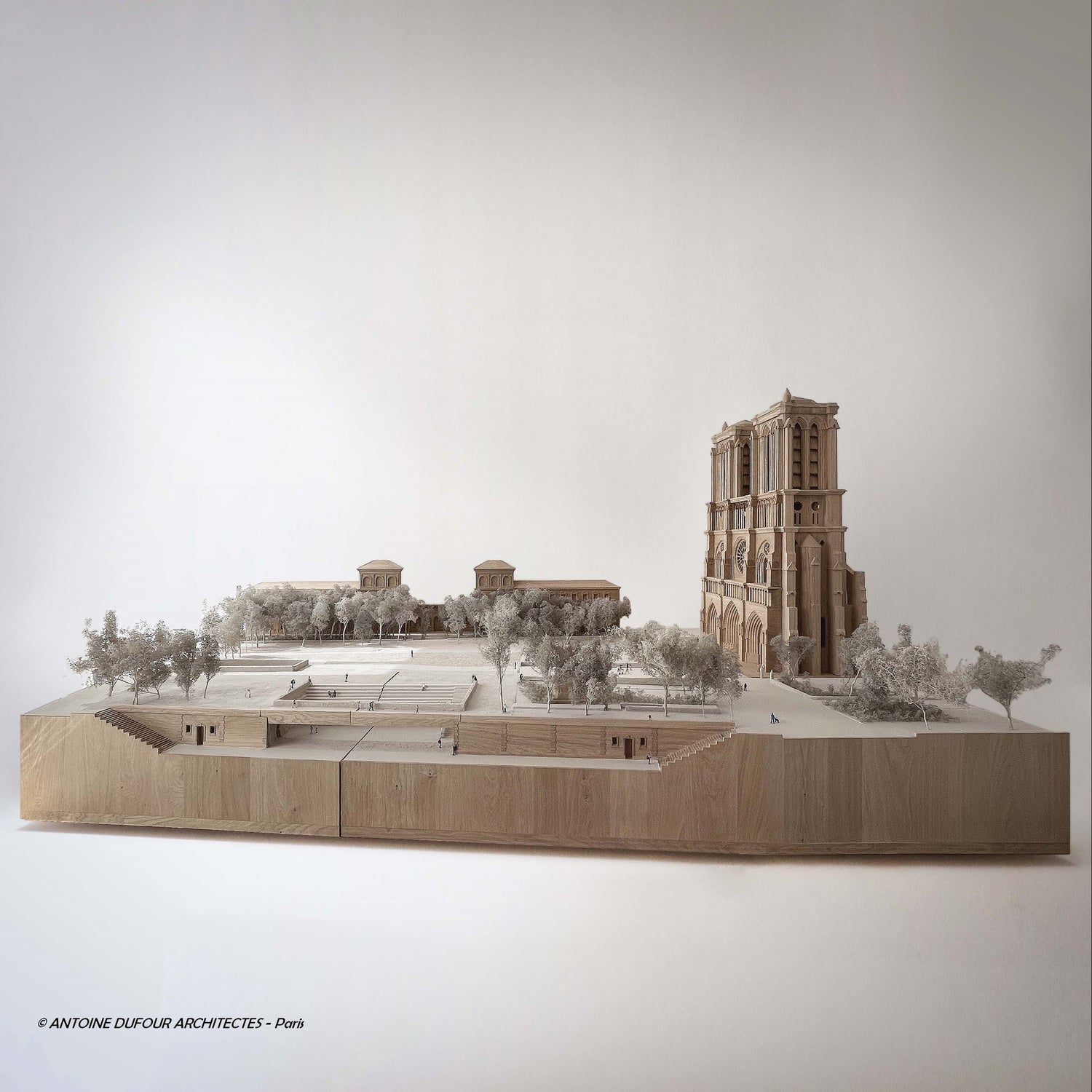 Notre-Dame de Paris (2022, Paris)
Ce projet s'insère dans le cadre d'un concours international d'architecture de la municipalité parisienne.
Ce projet à trait au réaménagement des abords de la cathédrale et l'accueil des visiteurs du parvis de Notre-Dame.
Pour le compte du cabinet d'architectes "Antoine Dufour Architectes", FIL Mobilier a réalisé intégralement en Chêne massif les maquettes des bâtiments de Notre-Dame et de l'Hôtel-Dieu.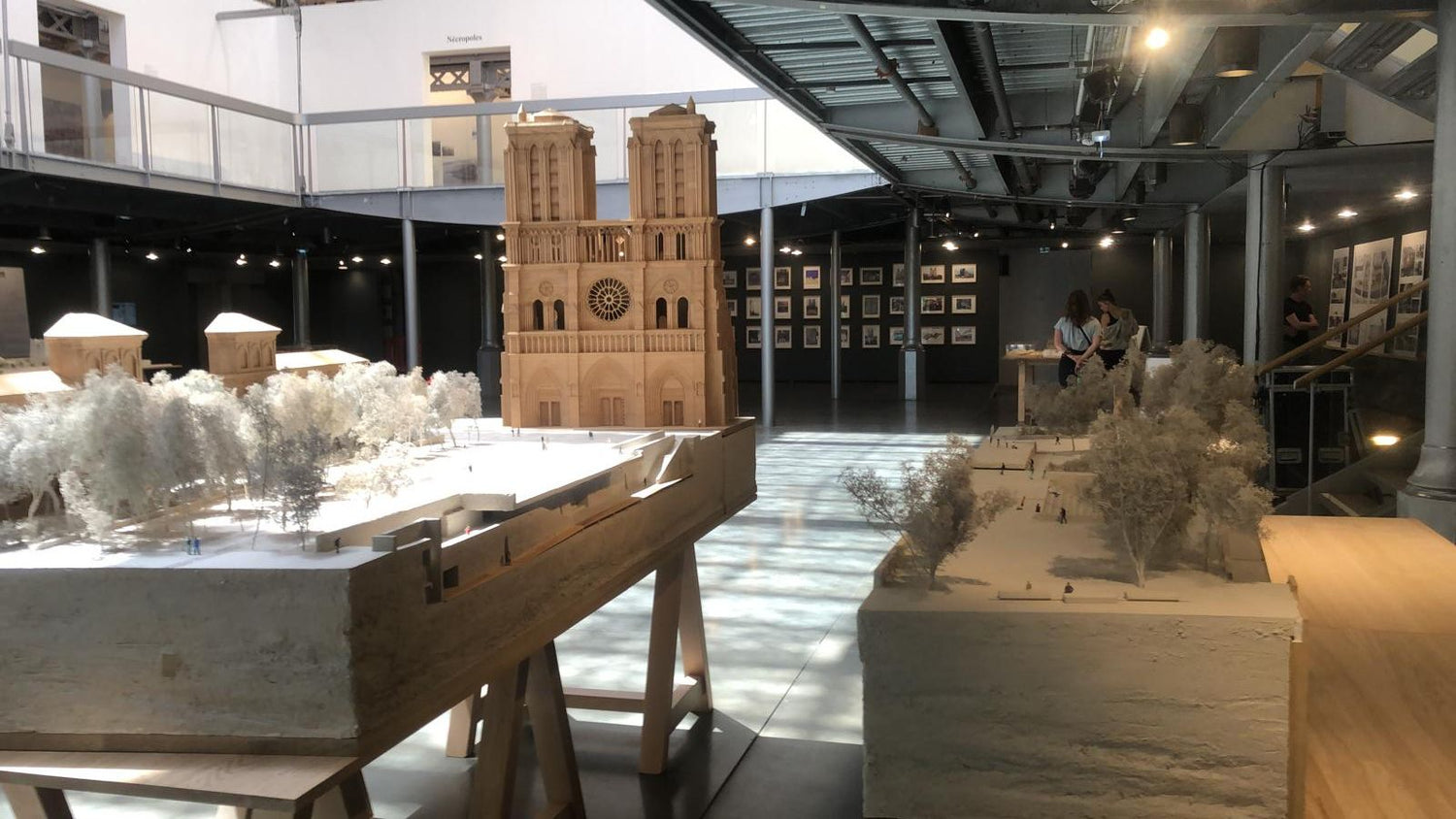 Une exposition au Pavillon de l'Arsenal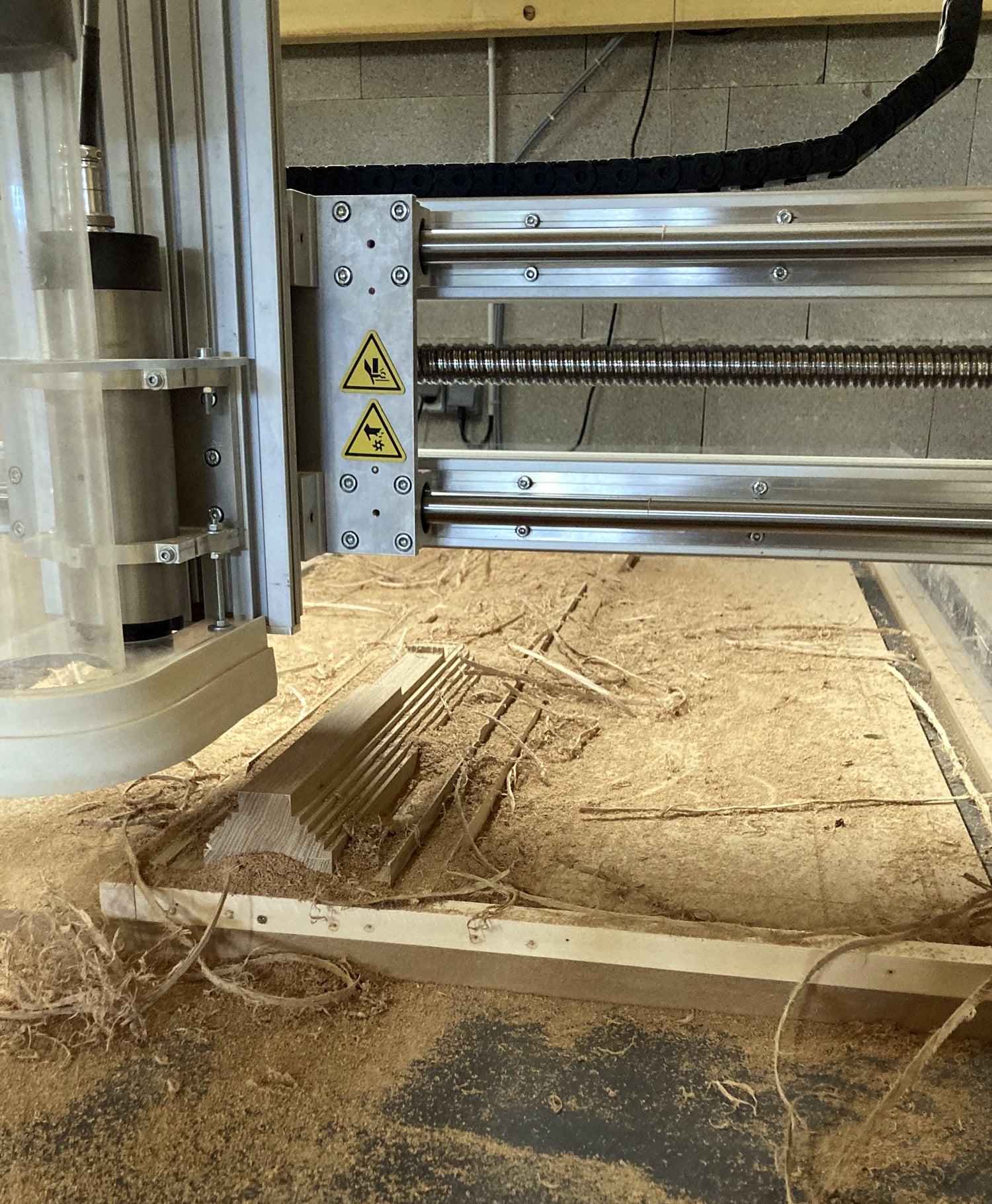 Le maquettisme nouvelle génération
Assisté par la conception sur l'ordinateur, combiné avec les possibilités offertes par l'usinage numérique de précision, la réalisation des multiples pièces constitutives des bâtiments à nécessité plusieurs moi de travail dans notre atelier.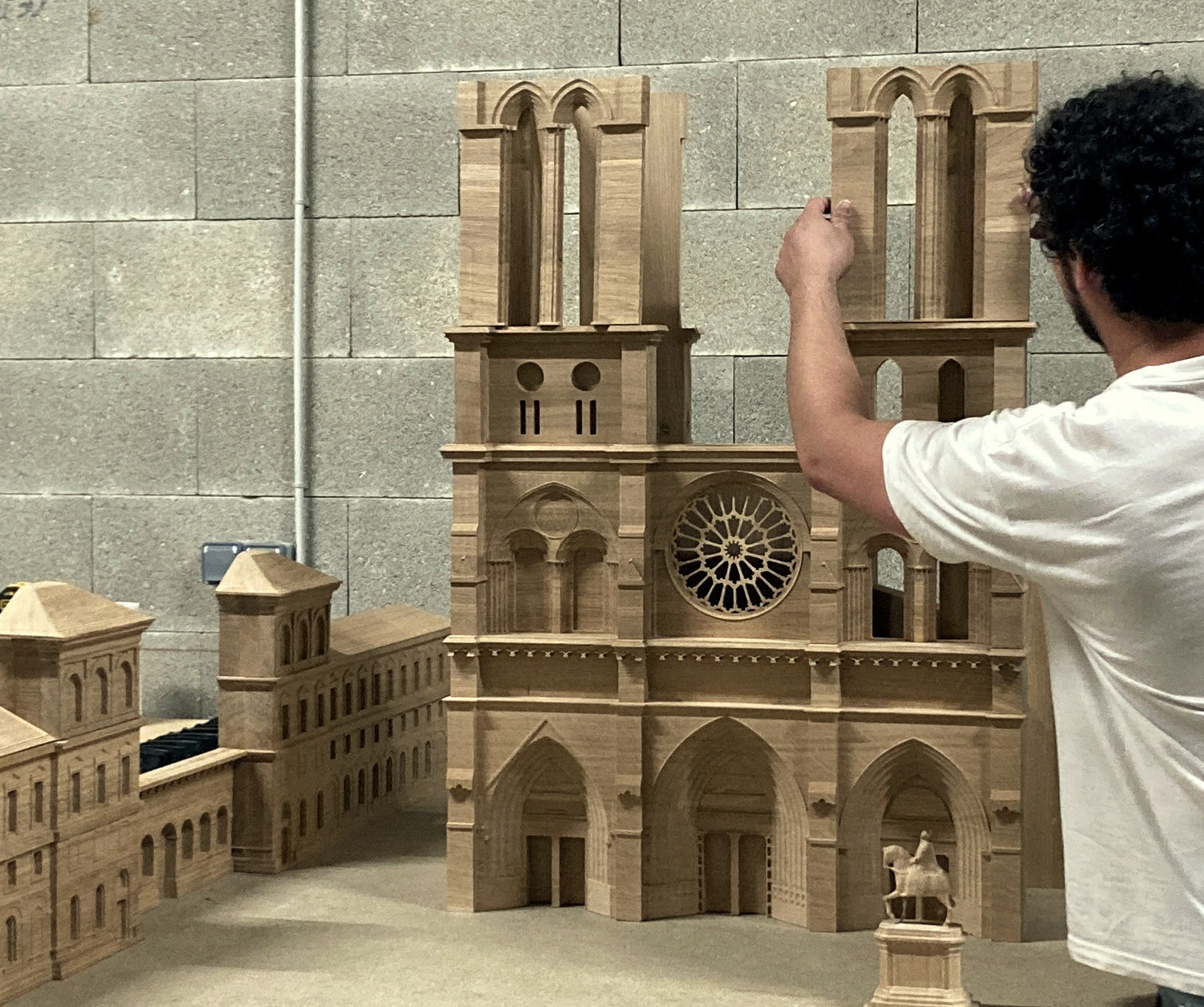 Assemblages et finitions, un travail minutieux
L'assemblage de près d'une centaine de pièces à été nécessaire à la réalisation des deux bâtiments.
Chacune d'entre elles doit être ajustée à la main afin de s'imbriquer parfaitement dans l'ensemble.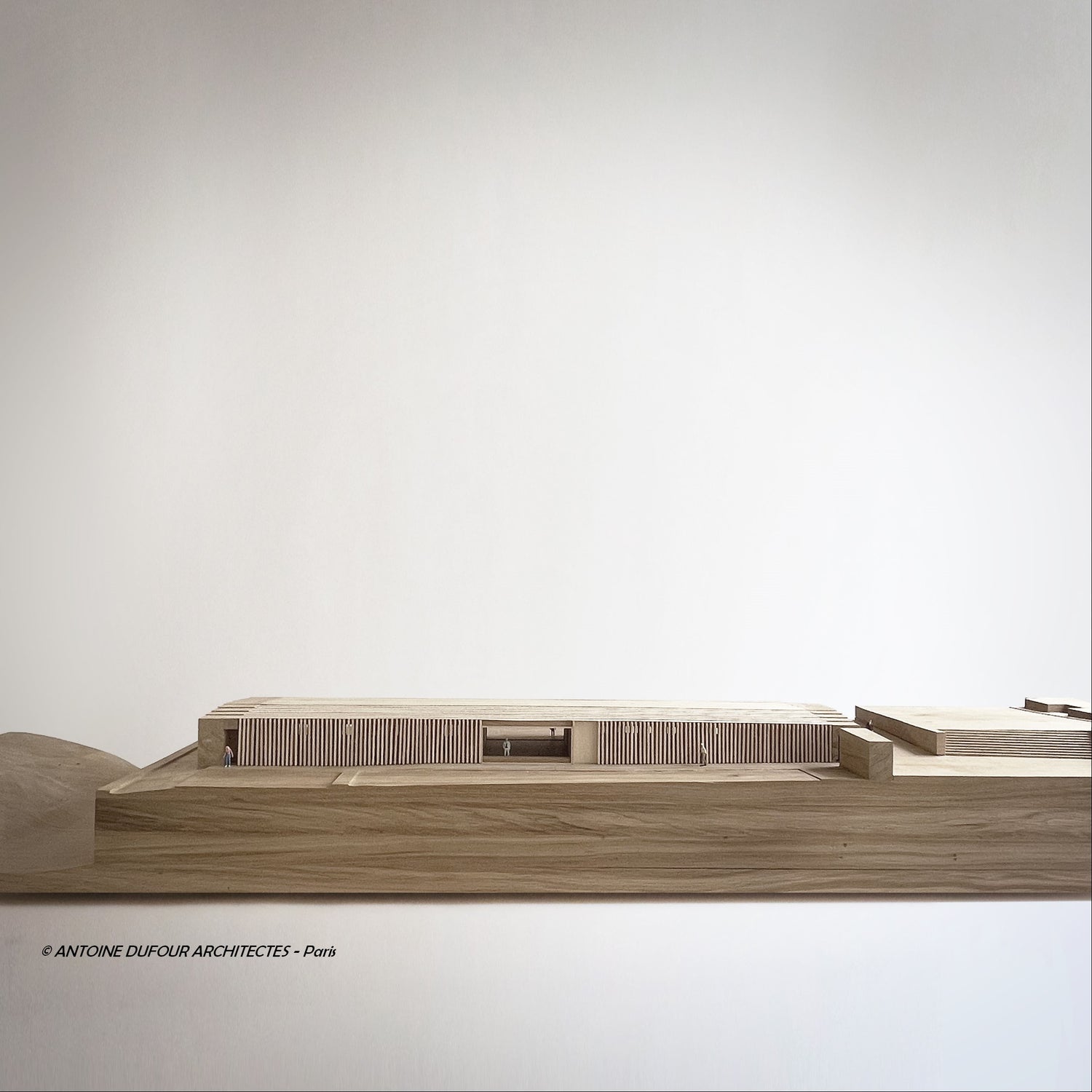 Abbaye de Sylvanès (Aveyron, France)
Dans le cadre du réaménagement de l'Abbaye de Sylvanès, FIL Mobilier a réalisé le socle de la maquette en Chêne massif pour l'agence d'architectes "Pierre Dufour Architectes".
Do you want to entrust your project to us?
We would be happy to discuss your project with you!